Whatever. It's still not Wednesday in my neck of the woods, I can totally post this late. I do what I want. There were a lot of potential options this week, but I decided to go with the visual, and Top Ten Creepiest/Scariest book covers.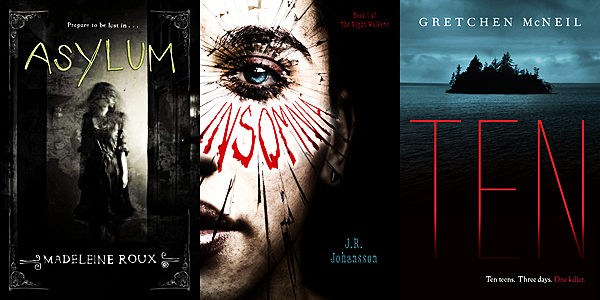 Asylum by Madeleine Roux: SHE HAS NO FACE. IT'S CREEPY OKAY. This cover seriously gives me chills and makes me actually want to read this book despite the potential terror.
Insomnie by J.R. Johansson. I think this one creeps me out because it looks like he has needles/glass flying into his eyeballs. And anything touching eyeballs creeps me out.
Ten by Gretchen McNeil. AN ISLAND IN THE MIDDLE OF THE SEA. ALONE. IN THE MIDDLE. WHERE TERRIBLE MURDERY THINGS CAN HAPPEN.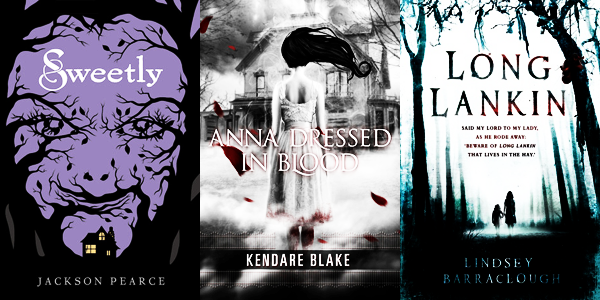 Sweetly by Jackson Pearce. The creepy witch face is creepy. Like give me nightmares creepy. I'm shuddering just putting this together.
Anna Dressed in Blood by Kendare Blake: A ghost girl and a rambly shack house. How could this not creep you out?
Long Lankin by Lindsey Barraclough: I think we can all agree that two little kids in a clearly haunted forest is terrifying.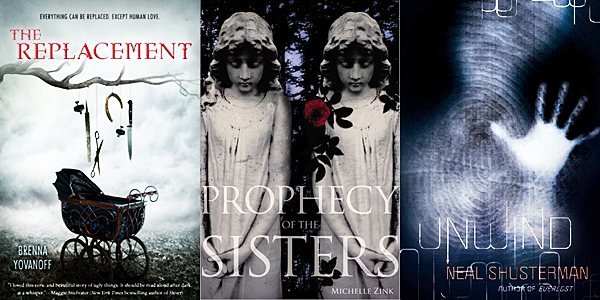 The Replacement by Brenna Yovanoff. An empty baby crib thing? SO CREEPY.
Prophecy of the Sisters by Michelle Zink. Everyone knows that twins are creepy and twin statue things that are obviously evil and come to life in the graveyard to murder you are extra creepy.
Unwind by Neal Shusterman. THE HAND. THAT CREEPY HAND. AGH.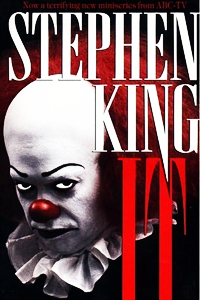 It by Stephen King. Yes, you're welcome for the nightmares.
Top Ten Tuesday is hosted by The Broke and the Bookish and features a new top ten list each week.